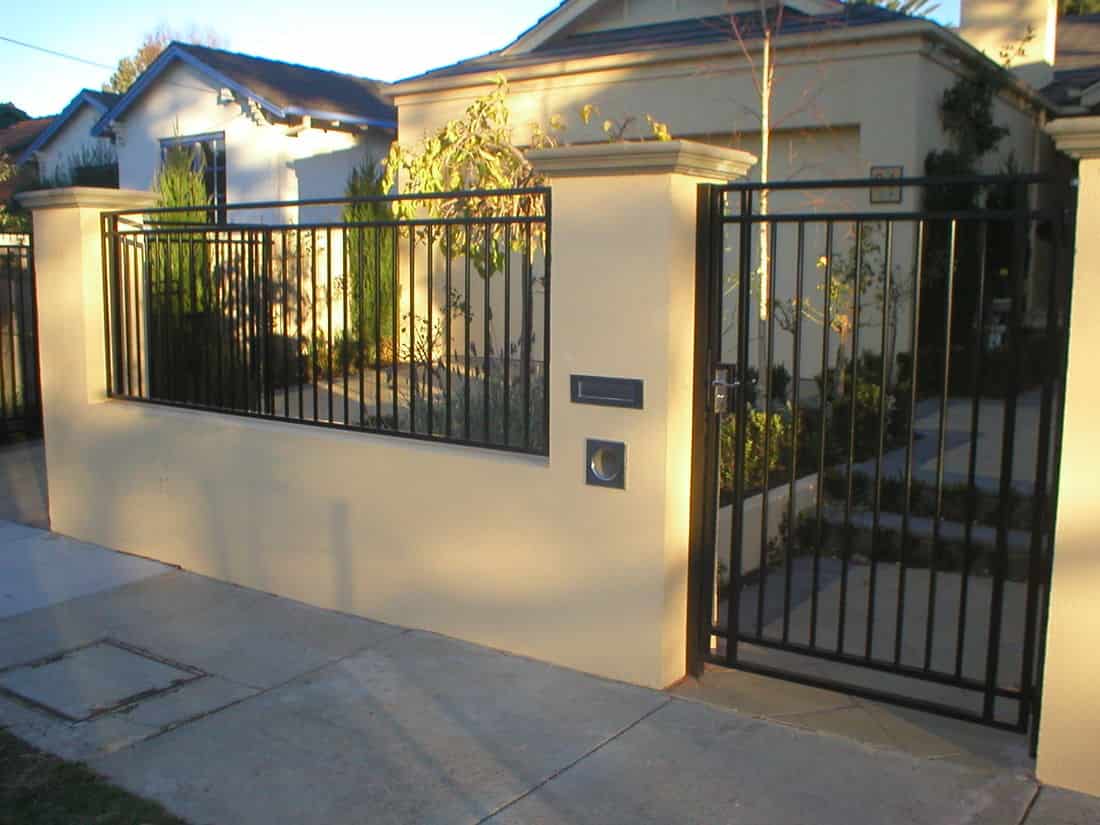 Should You Choose Steel or Aluminium?
Aluminium gate products are very popular among many other fencing companies, but they are not something we offer at Dandenong Gates. We have been specialised in steel gates for years, and we choose them because of their durability and strength. Aluminium may be popular, and it may be a great way to protect against corrosion, however, its light weight makes it a pale alternative to steel, which is much harder and long lasting. A steel gate finished with powder or a galvanised undercoat will last a long longer than any aluminium gate.
Galvanised Dipped Gates and Fences
We put our gates and fences through a hot dipping process during galvanisation. The metal is dipped in molten zinc that covers both the inside and outside of the steel tubes. The metal all goes through a twelve-step process that prevents rust and that is so much more effective than painting the steel.
Powder Coating Protects the Gates
We do more than just hot dip galvanise the gates we produce. We also finish them off with a protective powder coating. This is applying electrostatically and cross-linked through a chemical process that ensures the coating is smooth and long lasting. This powder coating is the same as what's used in the automobile industry and in construction. We use only environmentally friendly powder coating products that contain no solvents and that do not pollute the environment.
We Pride Ourselves on Making the Strongest Gates
Steel is a better chocies for fencing and gates than aluminium because it is weightier, and it withstands impact better. The gates are usually lightweight enough to be handled by two people, and we can usually install them without the aid of machinery.
Open Your Gate with Ease
We offer a wide range of gate openers that make it easy to operate your gate. Most of what we provide are soft gate openers that allow for soft starting and stopping to ensure the durability of the gate. If you have a gate opener already installed that is designed for a lighter gate, then you may want to go with an aluminium gate instead.
Our gates are designed to not sag over time, and that allows us to use lengthy fence panels and only a few post holes. That means there is less labour involved, and the gate leaves are stronger and wider than they would be with a weaker design.
When to Use Aluminium
There are times when aluminium is preferable to steel for fences and gate. That's primarily when you want to save money, since shipping costs and installation costs can be cheaper for aluminium than for steel. If your budget is your biggest concern, then aluminium may be the best choice for you. You will have to factor in all the extras needed to purchase and install the gate. Be sure to include costs like transporting the gate. We make sure we only charge our customers at cost for shipping to them.
Aluminium fencing won't do very well in a wet environment, and if you do go with aluminium, then you should make sure it has a powder finish. You don't want your gate to erode over time, after all. You may also want to apply some Rust-oleum to the gate to keep up its finish, and that's necessary time and again for aluminium gates that have no powered finish.
If you are very concerned about protecting against corrosion, then hot dipped galvanised steel is the way to go. Nothing lasts longer or gives you a better return on your investment.